Becoming a father
Been awhile since I made a blog post. Seems like a lot of my posts start that way…
Just over 6 months ago I became a dad. My wife gave birth to our daughter Llyana. She's a beautiful, wonderful, amazing little girl. For a long time I went back and forth on if I ever wanted to be a dad or not. When my wife and I married, she was pretty against, having kids, and me being wishy-washy on it anyway was fine with that, but as time went on we leaned more and more on wanting a kid. I am very happy we decided to take the plunge and start this new chapter of our lives starting a family.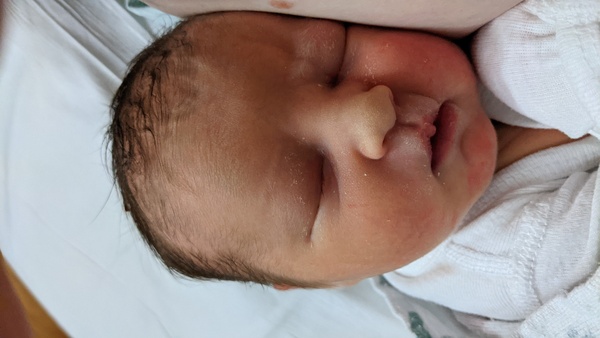 It's hard to put into words how happy it makes me to be a dad, and how excited and terrified I am about the future. There are so many exciting things I want to share with her, but not knowing what her interests are going to be, or what kind of kid she is going to grow into being, or what the future in general entails is all suddenly more scary than it ever was.
We were very fortunate during this whole process, Whitneys pregnancy went very smoothly. The birth was pretty quick, and there were no real complications. The worst thing we had to deal with health wise was her being rather jaundiced after being born and needing to be in a billiblanket for the weekend after coming home.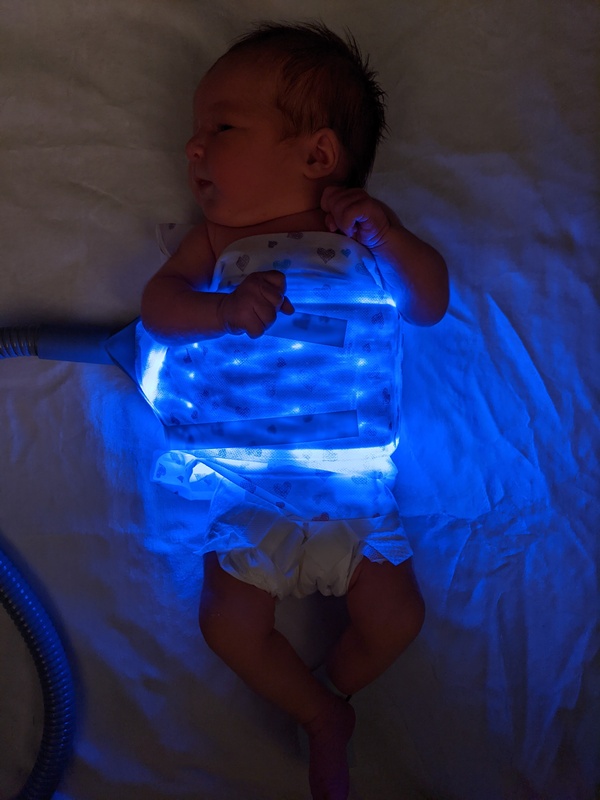 That's not to say everything has been peaches and cream. The first few days were incredibly tough, being in the hospital with people coming in ever 60-90 minutes to check on mom and the baby meant we basically didn't sleep for 4 days. I have never been so elated to get out of somewhere before. Arguments get more frequent as we're both sleep deprived, but thankfully we're both mature enough to know when we've been an ass and generally apologize and move past it pretty quickly. Life is obviously completely different than it was from 6 months ago, I still try to keep up with some of my hobbies but they have taken a back seat for the time being.
I would however say that overall things are easier than I expected them to be. Again we lucked out with a pretty easy baby. I was not however expecting this level of sleep deprivation. Mos tof my life I've operated on less than ideal sleep, a mixture of having trouble getting to sleep easily, working a job that required a stupid commute, and just generally being a pretty light sleeper. So I thought the lack of sleep would kinda suck but I'd truck through it. I have literally never been this tired, all the time, in my entire life.
One of the things I worried about the most is that I would have trouble with getting attached to my daughter. I have never in my life really cared much about babies. I've been happy for people starting their families, but I've never been one to want to hold a baby, or coo at them, or whatever. One has to remember that this kind of love for a dad doesn't always develop immediately, it sometimes takes time. thankfully for me it was much quicker than I thought it would be. Looking back on old photos (well 6 months ago old) it amazes me how much she has already grown, and how choked up I get looking at her old photos already.
The first time she smiled at me upon seeing me my heart melted. I was so happy she was happy to just see me. This isn't an uncommon thing for a baby to do mind you but your body and mind have a way of making this impactful, and to this day every time she smiles at me I can't help but earnestly smile back.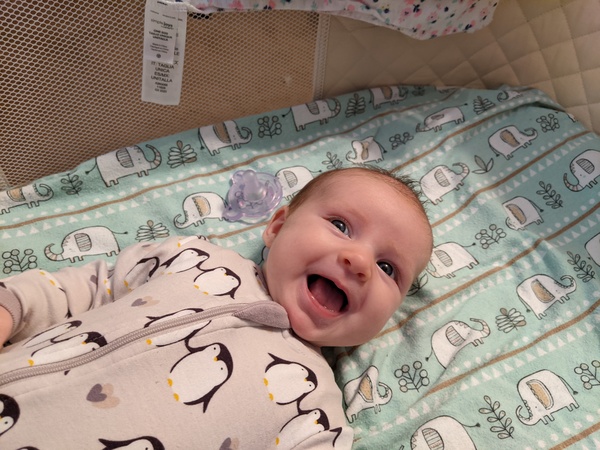 We waited quite awhile to have Llyana, and I think that ended up being a good decision for us. I know if I had a kid in my early to mid 20s I would not have been as mature or caring about a lot of things. Not to mention we are far more well off financially than we were early on.
There have been so many things I didn't know I needed to know. Thankfully between books, internet, our doctors, and our family it made it easy to figure most things out. Things like tummy time, how to put a baby to sleep, how to carry her when she was very young and couldn't support her own head, how to understand her cries, and so many things I'm forgetting at the moment. Getting baby gear is kinda nuts too. There is so much out there to research, and for things that you will only be using for such a limited time unless you plan to have multiple kids. We try to not just buy everything that looks "cool" but it is hard not to.
Baby tech is pretty nuts too. We were given the owlet set for monitoring her oxygen and pulse, and a camera. I would overall say skip this, as it was annoying to setup on my network and their support was TERRIBLE. I would however recommend some kind of IP camera to watch them sleep, especially if you can get one that will let you download the videos and stills as we have captured a few good moments. Plus being able to know when she is waking up from a nap before she starts screaming for us is pretty handy.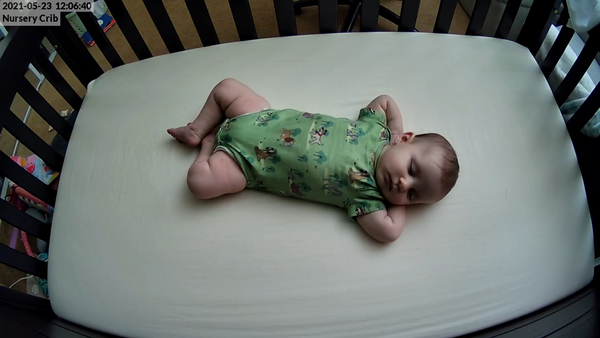 To this day I still sometimes look at her and can't believe that Whitney and I created this. It is a bit humbling to be responsible for this little human. For every sleepless night, every day she's been overly fussy for unknown reasons, it is all worth it to just see her smile, and hear her giggle. I'm doing the best I can to be the best dad I can be. I can't say I'll be the best father ever, but I want to be a great father to her. I can't wait to share more of my life with her, and am so anxious to see who she turns out to be.
I do worry a bit about the near future with daycare, school, and other more social things, not knowing when this pandemic will end, and when I can feel safe sending her out into the world knowing she won't catch a potentially life threatening virus.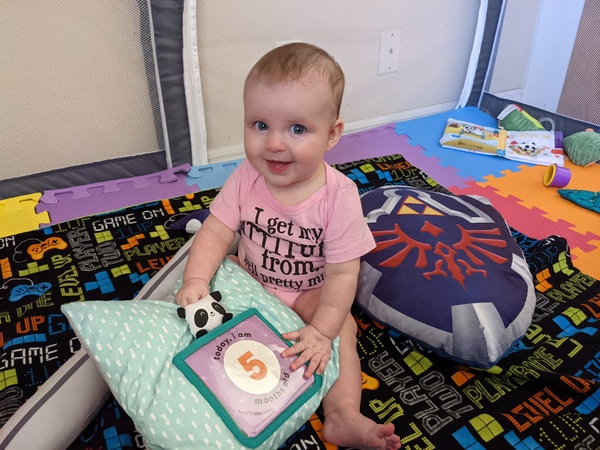 At the six month mark(ish) we started some more interesting things with Llyana. We started swim lessons, well lessons is a stretch, it is more just getting her used to being in the water, and comfortable floating. We also started letting her try some real food. Things like mashed sweet potatoes, mashed carrots, avocado, but most surprisingly I jokingly gave her a pickle spear and she started gumming it quite happily! I was expecting a sour face or something but she was totally happy with it.
We also lucked out in the nanny/babysitter department. A cousin of mine recommended someone, who has been amazing. She gets along great with Llyana and used to work in a daycare managing four babies, the max you're allowed to, so managing one is a piece of cake for her. We're hoping she sticks around for the long haul, as we're not ready to put Llyana into daycare with COVID rearing its head yet again. Plus she takes amazing pictures for us all the time.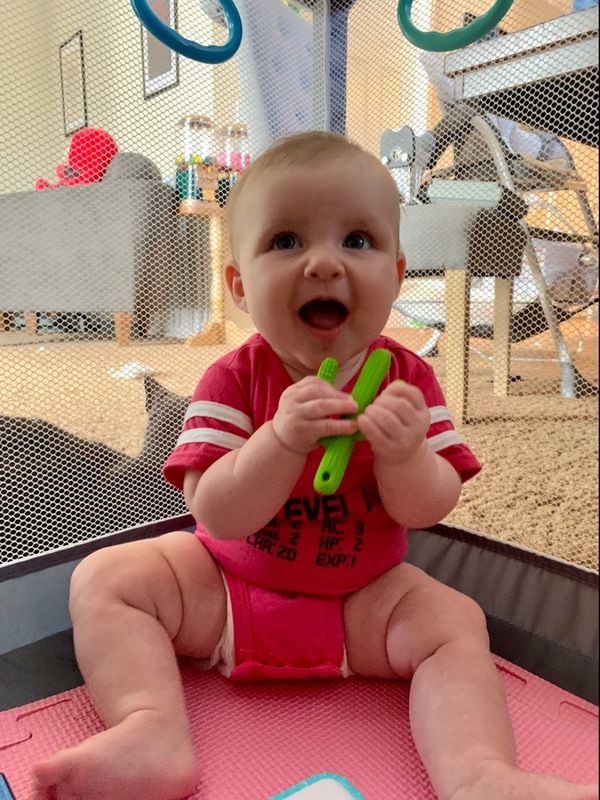 I count us lucky for the position we're in, the support of our family and friends, and the fact that our little one has really overall made it pretty easy on us. I look forward to the day I can start sharing more experiences with her, and helping her become the person she wants to be.
Llyana if you're reading this in the future, I hope I did well by you and just know that we have always, and will always love you!